Entertainment is FREE with the Cost of Admission.
Sound System by Lightning Audio Products, sponsored by Blaise Alexander Ford, Garbrick Amusements and Mifflinburg Bank & Trust. Hotel Accomodations: The Mifflinburg Hotel and Scarlett D Tavern.  Catering: Ard's Farm.
Email: entertainment@unioncountywestendfair.com.
[tabby title=Sun]
Sunday, August 4, 2019
3:00 PM – Union County West End Fair Pageants
The pageant order will be:
Sunday, August 4, 2019
6:00 PM – Vesper Service with Joseph Wise (Gospel Singer and Speaker)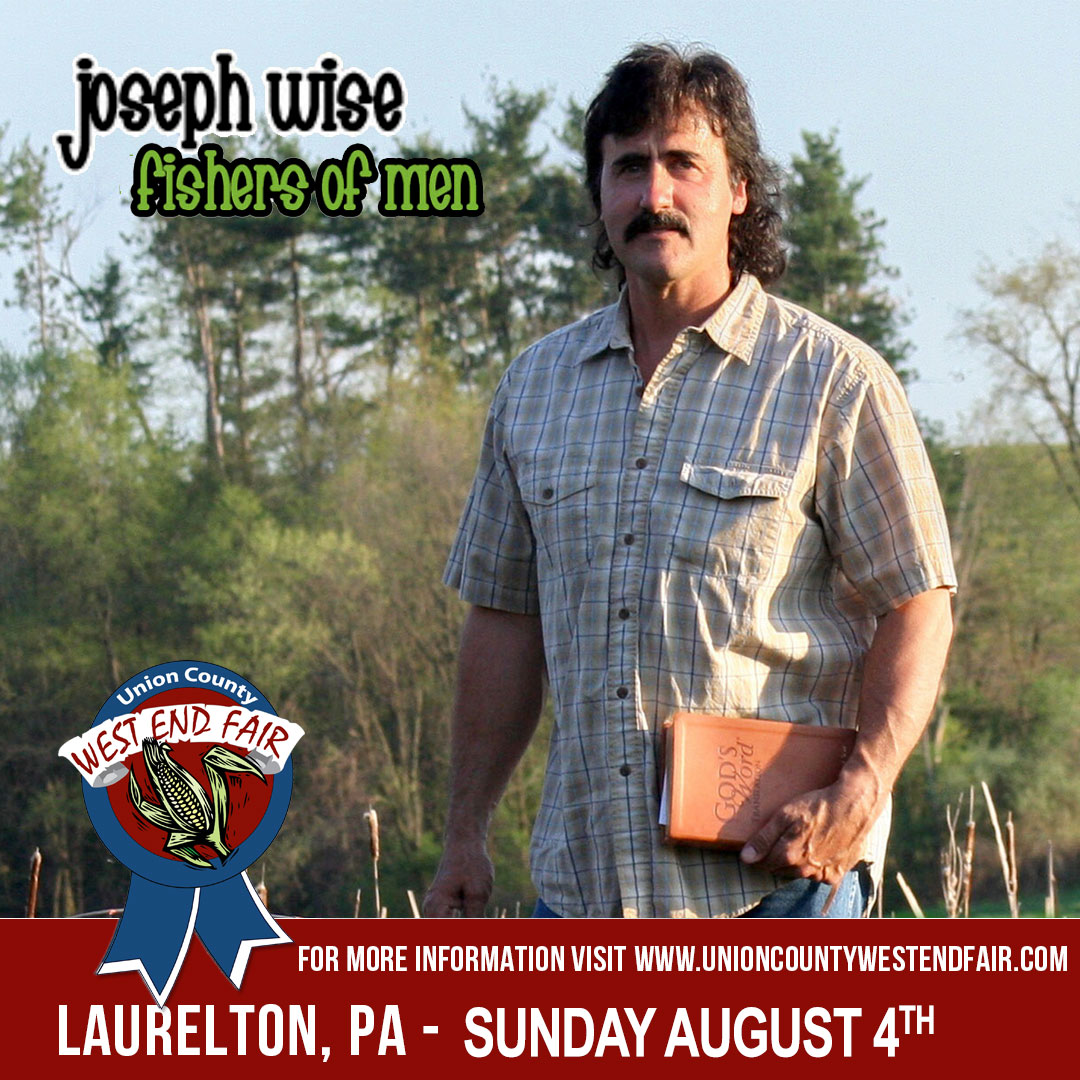 More Info: www.josephwisemusic.com
Sponsor: Runkle Agency LLC
[tabby title=Mon]
Monday, August 5, 2019
FREE ADMISSION for active & retired military with ID.
7:00 PM – Re-Creation (2 Variety Shows)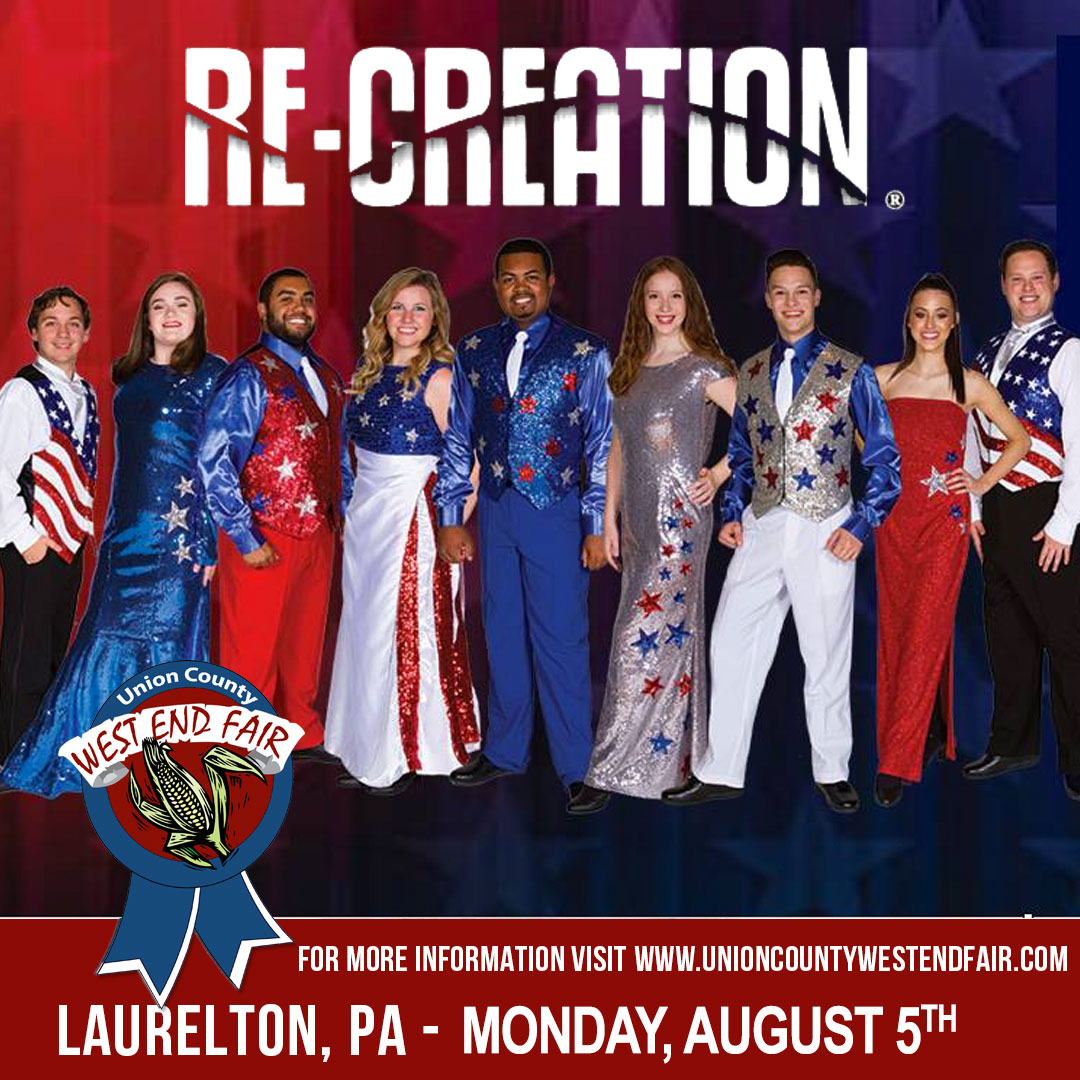 More Info: re-creationusa.org
Sponsors: BZ Motors 
[tabby title=Tue]
Tuesday, August 6, 2019 – Senior Citizen's Day
FREE ADMISSION for Seniors 62+ (Does NOT include handicapped individuals under age 62).
7:00 PM – Mark Alexander (Country/Rock)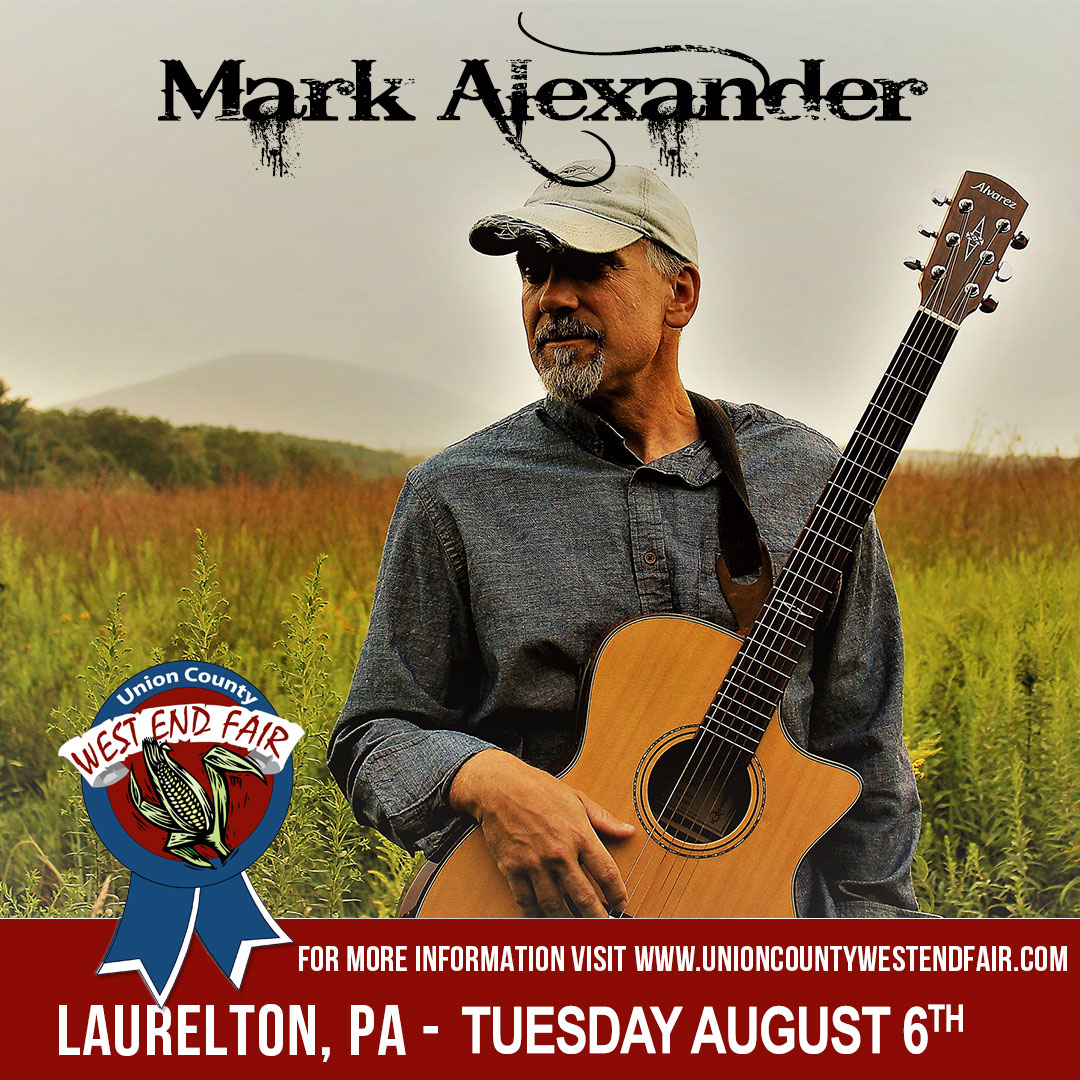 More info: www.facebook.com/Mark-Alexander-Live-Acoustical-Music-412069069268466/
Sponsor: C.H. Waltz & Sons
[tabby title=Wed]
Wednesday, August 7, 2019
7:00 PM – Tyler Rich (Country) with Special Guests The Hobb Sisters
More Info: www.tylerrich.com
Sponsor: Packer's Concessions, LLC, Gross French Fries and Allen A. Shaffer, Jr. & Sons Insurance Agency
[tabby title=Thu]
Thursday, August 8, 2019
8:00 PM – Unspoken (Contemporary Christian) with Special Guests Bonray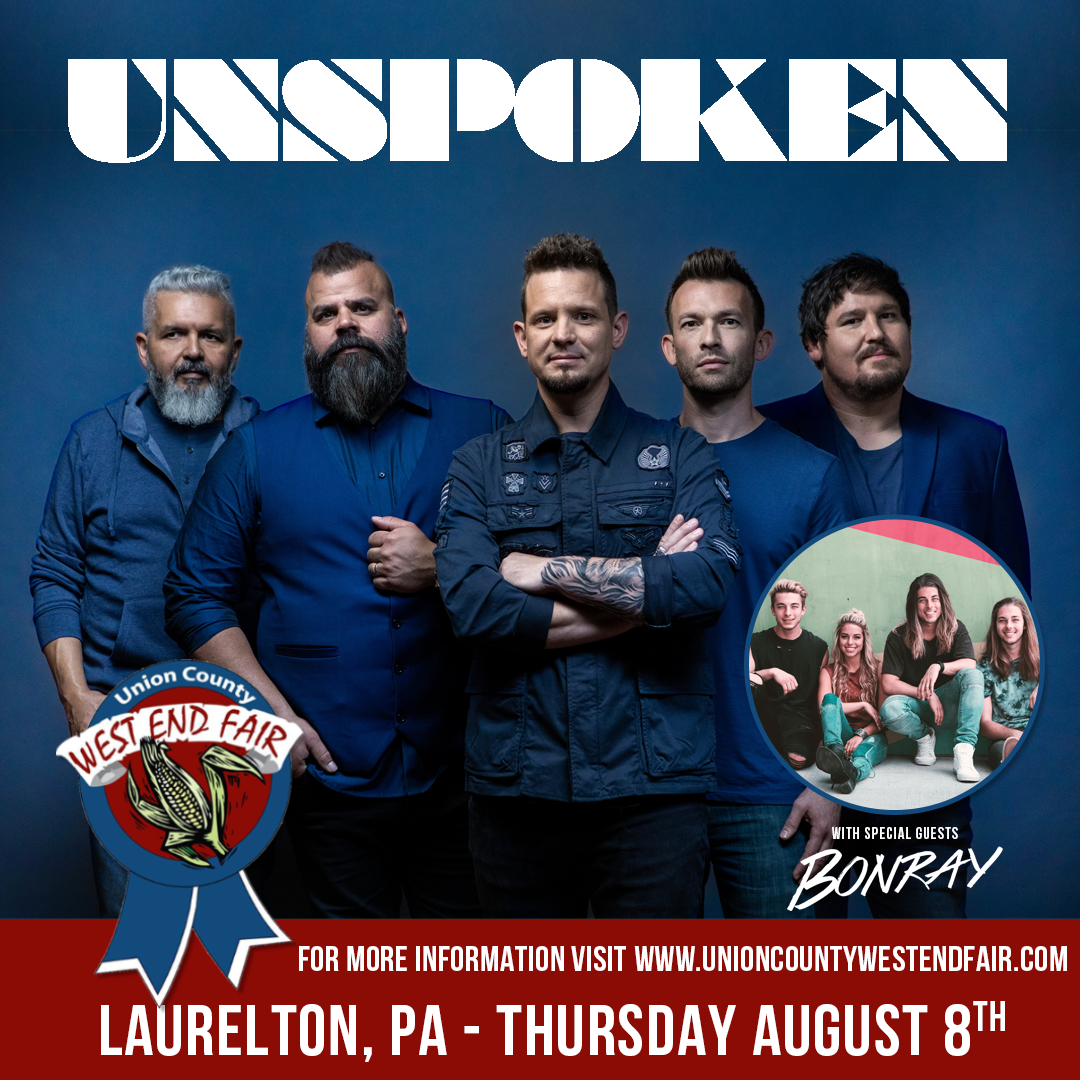 More Info: unspokenmusic.com
Sponsors: Allstate: Jeff Conner, Mifflinburg Lumber, Mr. Sticky's, Pik-Rite, The Sholley Agency, Star Seal of PA, T-Square Drafting, West End Bible Fellowship and WGRC Radio

[tabby title=Fri]
Friday, August 9, 2019
8:00 PM – Relinquish (Contemporary Christian)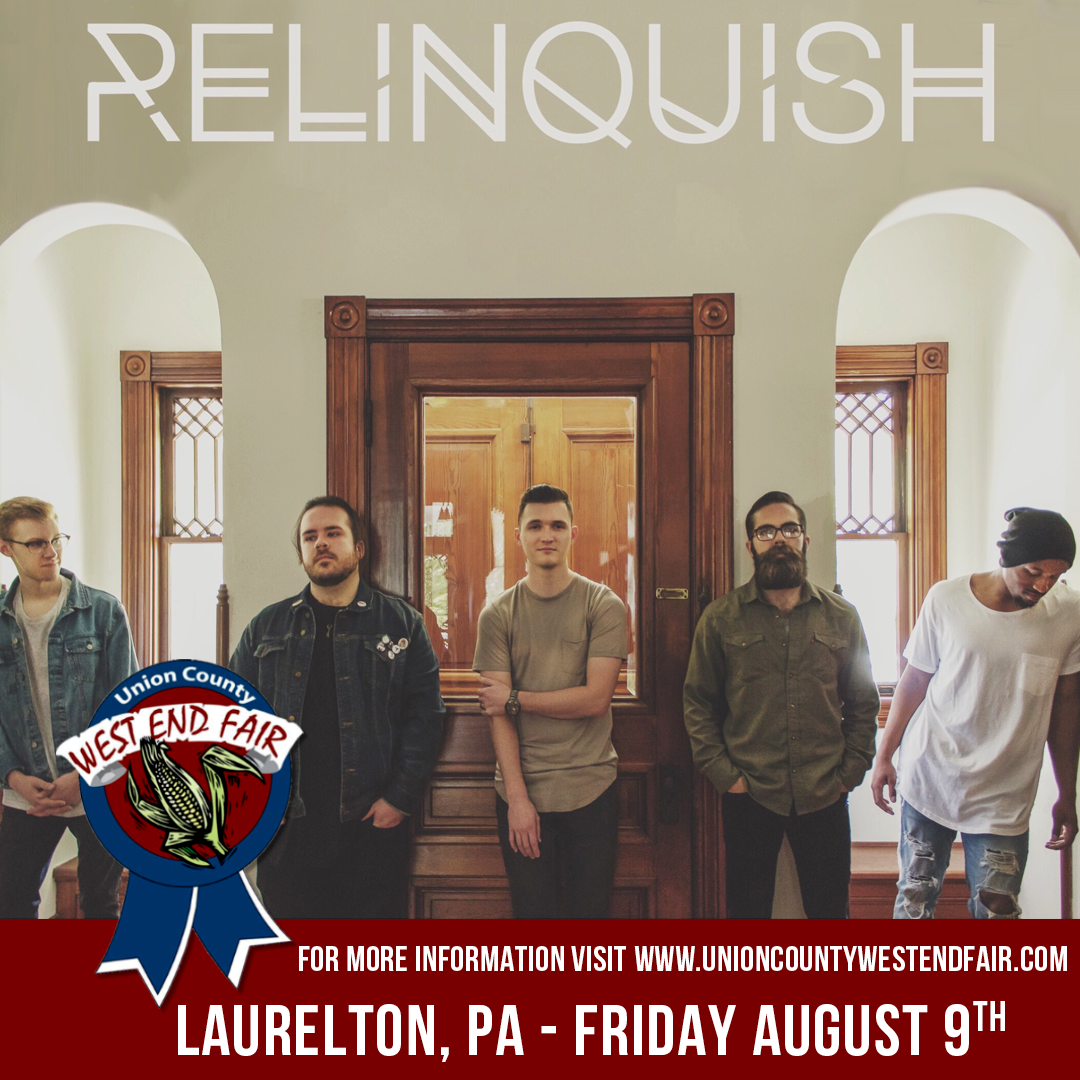 More Info: www.relinquishmusic.com
Sponsor: HL Klose & Sons, Best Western Plus and Hess's Auctioneering
[tabby title=Sat]
Saturday, August 10, 2019
7:00 PM – Adam Yarger (Country) with Special Guest Lenny Martelli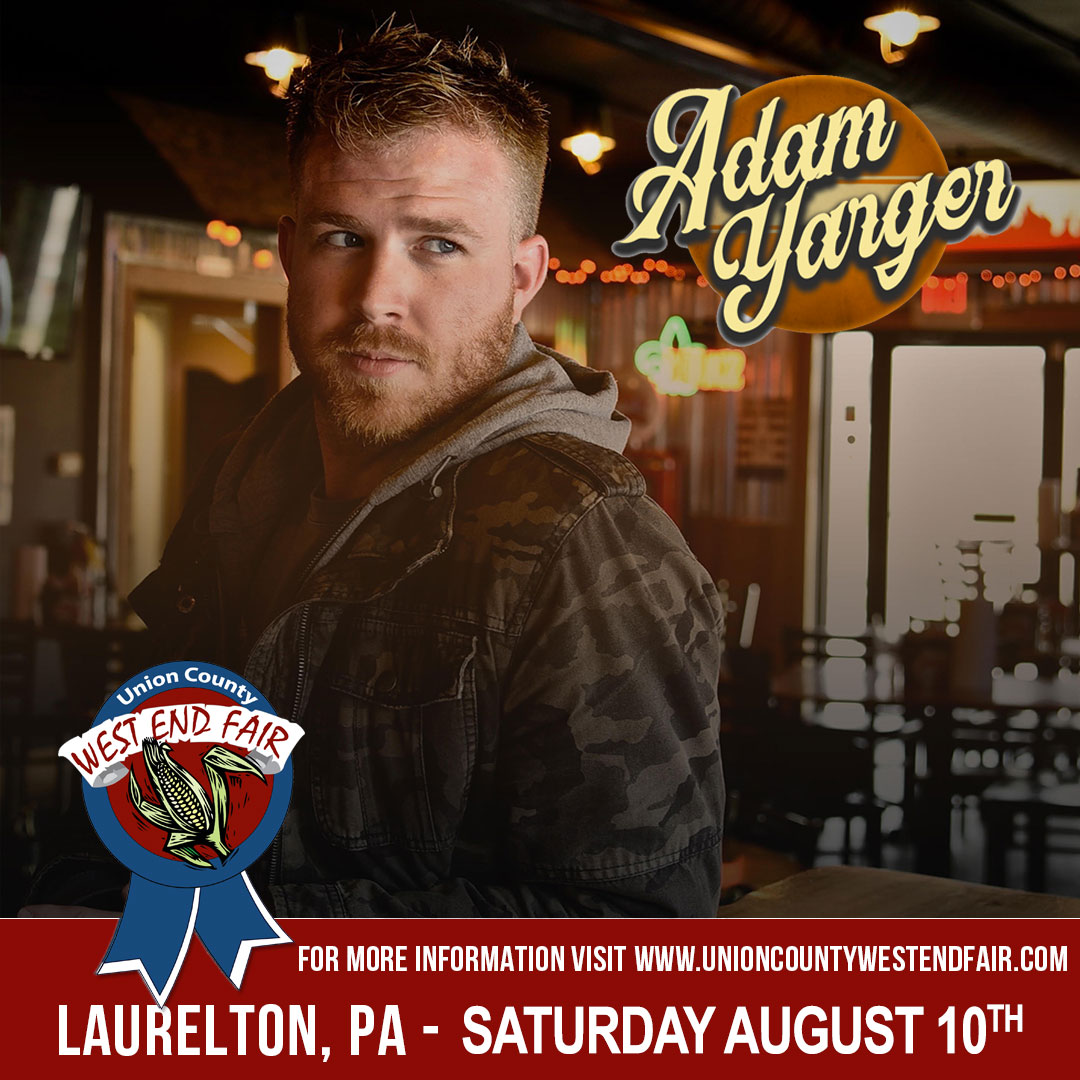 More Info: www.adamyarger.com
Sponsor: Ritz-Craft Custom Homes
[tabbyending]
UPDATED: May 4, 2019 @ 10:59 am