2021 Theme: Making Memories One Fair At A Time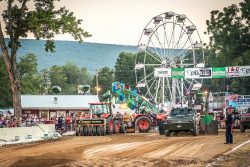 Laurelton, Pennsylvania—The Union County West End Fair Association invites you to come to the fair and experience the past as you enjoy the excitement of a traditional old country fair.
Visit us at Lincoln Park to rekindle old friendships or meet new people and to share an appreciation for the agricultural heritage of central Pennsylvania.
 Skip To 2021 Program of Events | FREE Parking across from Fairgrounds.
Handicapped Parking inside The Fairgrounds — enter at the South Gate.
---
COVID-19 UPDATE: The 2021 Union County West End Fair is happening unless mandated by the governor to cancel!
2021 UPDATES:
---
2020 Program of Events
This schedule is subject to change up to and including during the 2020 Union County West End Fair. Changes will be made as they are received. We appreciate your patience and understanding during this time.
DAILY: 5:00p – Boardwalk, Midway & Rides Open — $5 Ride Wristband.
TIME
EVENT

Sunday, August 2, 2020

9:00a
Livestock Entry & Weigh In — Hogs, Lambs & Goats, Steers, Dairy Beef
11:30a
Car & Truck Show (until 2:00 pm) — 10:00 am Registration, 2:30 pm Awards
12:00p
Rabbit Show
1:00p
Exhibit Entry (until 4:00 pm). NO BAKED GOODS.
1:00p
TRACK: Garden Tractor Pulls
2:00p
Mountain Man Contest
3:00p
Mandatory Livestock Meeting #2 (Show Arena) - All Livestock Exhibitors MUST attend. (Meeting #1 to be held on Tuesday, July 28, 2020 at 7:00 PM.)
3:00p
STAGE: Union County West End Fair Pageants
6:00p
STAGE: Vesper Service with Mercy Run (Country/Gospel).
Speaker: Pastor Jason Mitchell.

Monday, August 3, 2020 -- Military Monday


FREE ADMISSION for active & retired military with ID, sponsored by ATK&R Farm, Mifflinburg.
9:00a
Market Swine Show
10:00a
Exhibit Entry (until 4:00 pm). NO BAKED GOODS.
4:00p
Exhibit Judging — Exhibit Building closed until Tuesday afternoon
6:00p
Youth Judging Contest - Cancelled

6:30p
TRACK: Kiddie Pedal Powered Tractor Pulls (ages 3-10)
7:30p
STAGE: Rust with JR Keister (Country/Rock)

Tuesday, August 4, 2020 -- Senior Citizen's Day


Free Admission for Seniors 62+
9:00a
Market Steer, Dairy Beef, Breeding Beef Shows
6:30p
TRACK: 4-Wheel Drive Truck Pulls
7:00p
Exhibitor Best of Show and Baking Contest Photo Shoot
7:30p
STAGE: Rapid Run (Classic Rock)
9:00p
STAGE: Rapid Run (Classic Rock)

Wednesday, August 5, 2020 -- Ice Cream Night


First 200 riders receive FREE Ice Cream at Packer's Stand.
9:00a
Market Lamb, Breeding Sheep, Market Goat, Breeding Meat Goat Shows
6:30p
TRACK: Light Farm Stock PACE Tractor Pulls (change title on calendar)
7:30p
STAGE: One80 (Rock)
9:00p
STAGE: One80 (Rock)

Thursday, August 6, 2020

9:00a
Dairy Cattle Show
9:00a
Youth Tractor Driving Contest (until 2:00 pm)
6:30p
TRACK: Light Farm Stock NO PACE Tractor Pulls and Interstate Sanctioned Mini Rod Pulls
7:00p
Livestock Dress Up Parade, Pee Wee Showmanship, Supreme Showmanship
7:00p
STAGE: Ally J (Christian)
7:30p
STAGE: Harvest Worship (Christian)

Friday, August 7, 2020

6:30p
Livestock Sale Opening Ceremonies
7:00p
Youth Livestock Sale
7:00p
TRACK: Lucas Oil Pro Pulling League and East Coast Sanctioned Truck & Tractor Pulls
7:30p
STAGE: Mark Alexander & MAYHEM with Trainwreck Survivors
9:00p
STAGE: Mark Alexander & MAYHEM with Trainwreck Survivors
10:00p
Removal of SOLD Livestock Only

Saturday, August 8, 2020 - Kids & Family Day


9:00a - 12:00p FREE Admission for kids (up to age 12) with the donation of a nonperishable food item, to be donated to local food banks.
10:00a
TRACK: Farm Stock PACE Tractor Pulls (change title on calendar)
10:00a
Kids Day Activities for Children — ages 2-10 (until 12:00 pm)
11:00a
Midway Opens
12:00p
Giant Ice Cream Sundae, sponsored by Trutt's Pharmacy
1:00p
Rides Open — $5 Ride Wristband
2:00p
Poultry Show
3:00p
Old Fashioned Games (until 4:00 pm)
5:00p
Tractor Pull Intermission (1 Hour) — No Rides Running
7:00p
TRACK: Interstate Sanctioned Tractor Pulls and Farm Tractor Pulls
7:30p
STAGE: Bob Randall (Country)
8:00p
Removal of Rabbits (until 11:00 pm)
9:00p
STAGE: Bob Randall (Country)

Sunday, August 9, 2020

8:00a
Removal of Rabbits (until 11:00 am)
10:00a
ADGA Sanctioned Dairy Goat Show
1:00p
Removal of Exhibits (until 3:00 pm)
---
Concessions
Dennis Boop: 570-966-1610

Grounds Rental
Judy Moyer: 570-922-1798
Ralph Moyer: 570-922-4869

Winter Storage
Doug Shirk: 570-966-4270


MEMBER: Pennsylvania State Association of County Fairs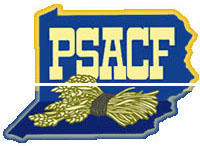 UPDATED: Apr 22, 2021 @ 8:53 pm