The PA Department of Agriculture Friend of the Fair Program recognizes and acknowledges the hard work and dedication put forth by fair volunteers. Recipients are individuals (or groups) who have demonstrated outstanding leadership, volunteerism and dedication, resulting in a significant contribution to the success of the local fair.
UPDATED: Dec 7, 2021 @ 11:46 am
Roger Lauver
2021 Friend of the Fair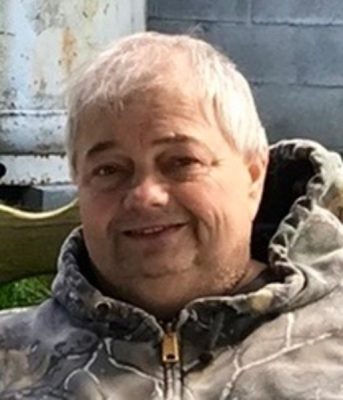 August 2021 — This year, the Union County West End Fair recognizes Roger Lauver as the 2021 Friend of the Fair.  While we are extremely proud of our nominee, we are also saddened by his sudden passing on March 15 of this year.
Roger Lauver was a kind and gentle man.  He served as a 4-H leader in Snyder County.  However, his touch reached farther than his local 4-H'ers.  Roger was the type of person who happily would help with advice on a project animal or to even find equipment or a fine-looking specimen at auction for a youth who was new to showing livestock but didn't have the resources available to them.  He would check in with those families to see if he could lend a hand or help.
Roger was one of the best and funniest auctioneers in this area.  When the fair was seeking a new auctioneer for the Junior Livestock sale, Roger gave the sale committee a bargain they couldn't refuse.  Not only would he be the auctioneer, but he was also going to do it without a commission!  But that was Roger… always thinking about what he could do to encourage today's youth to be involved in agriculture.
One of our local teens decided after high school that he wanted to become an auctioneer.  After this young man completed his schooling, Roger took him under his wing and mentored him.  He along with Lori Hess Lauver, another area auctioneer who worked closely with Roger, helped him obtain his apprenticeship time and ultimately his auctioneering license.
Roger Lauver was a one-of-a-kind person who gave so generously of his time and talents.
Elvin Stoltzfus Family
2020 Friend of the Fair
August 7, 2020 — The Stoltzfus family has been huge supporters of our fair for many years.  Whether it be buying animals from the youth at the livestock sale or sponsoring events during a time where fair funds were low, the Stoltzfus family has always been there to lend a helping hand.
As you look around the arena tonight, there are many showmen who have come through this sale.  During that first year, it is all so new and confusing.  You don't quite understand what the sale is all about or what getting buyers means.  I can tell you any number of times that Elvin or one of his family members have raised their hand to get a bid going for a Junior Livestock member and ending up buying an animal just to help that person out.  Later in their careers, the family has hired those once shy youth into either Pik-Rite or Stoltzfus Grain Farm as employees, recognizing their potential and work ethic.
During a time that we struggled to have funds for our fair. the Stoltzfus family once again heard the call and came to the rescue.  Sponsoring events such as entertainment and the tractor pulls, and ultimately becoming a fair sponsor, the Stoltzfus' have seen the fair grow into what it is today.